Outdoor events in Colorado such as weddings, graduation parties, festivals, concerts, outdoor bars, sporting events and more are often largely attended affairs, as the venues can accommodate a greater number of people creating a need for Restroom Trailers.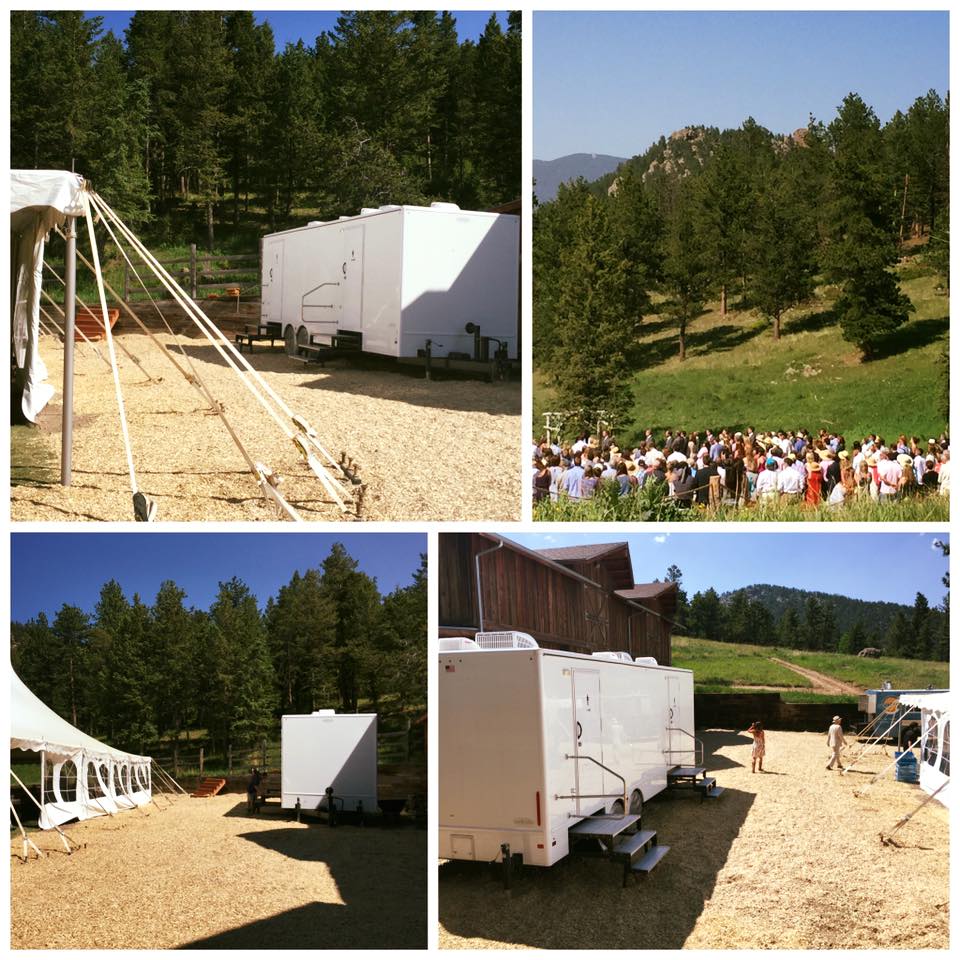 For those looking to impress guests with elegant interior designs and all of the same amenities you would find in your home or permanent restroom facility, luxury restroom trailers are the way to go. From the most basic model to the high end models, all restroom trailers offer flushing toilets, sinks with hot/cold running water, air conditioning/heat, interior lighting, exterior lighting and stereo systems.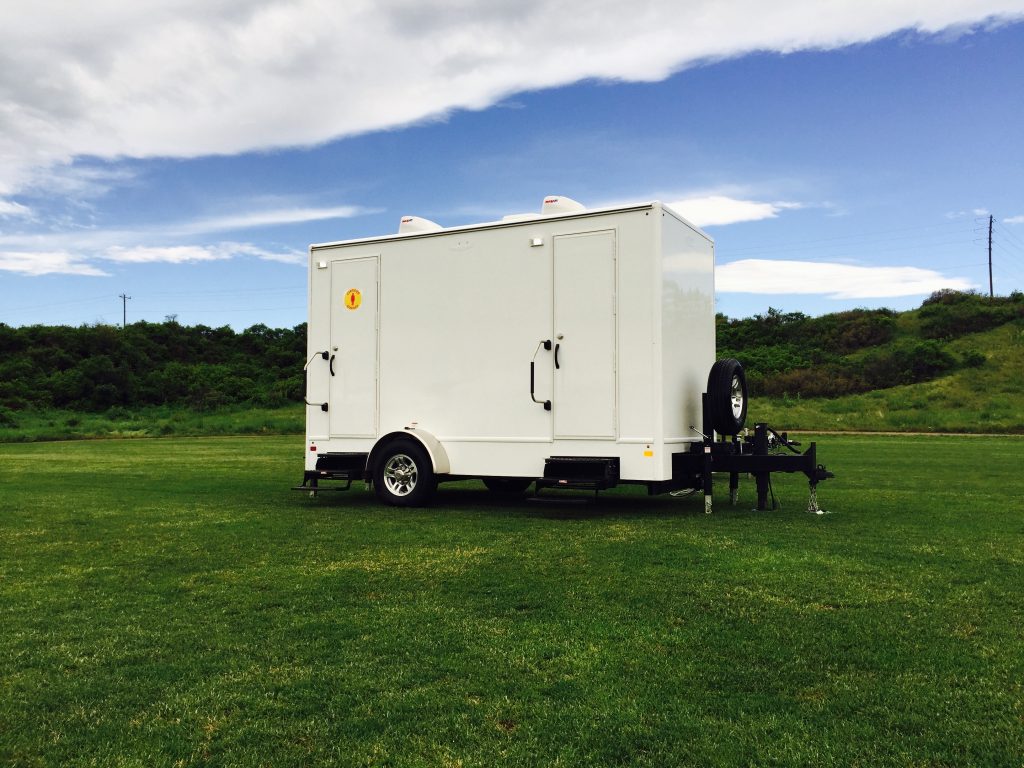 Basic models will typically feature simple plain design elements while higher end trailers feature spacious stalls with floor to ceiling six panel doors for maximum privacy, porcelain foot flush toilets, white wall hung water-less urinals, stainless steel sink basins, simulated hardwood laminate flooring, simulated marble counter tops & climate control for comfort during any season.
All you will need is a few dedicated electrical connections and a water source on site to facilitate this rental – if not available, they can be provided too! They are really self-contained and able to be set up almost in an instant!